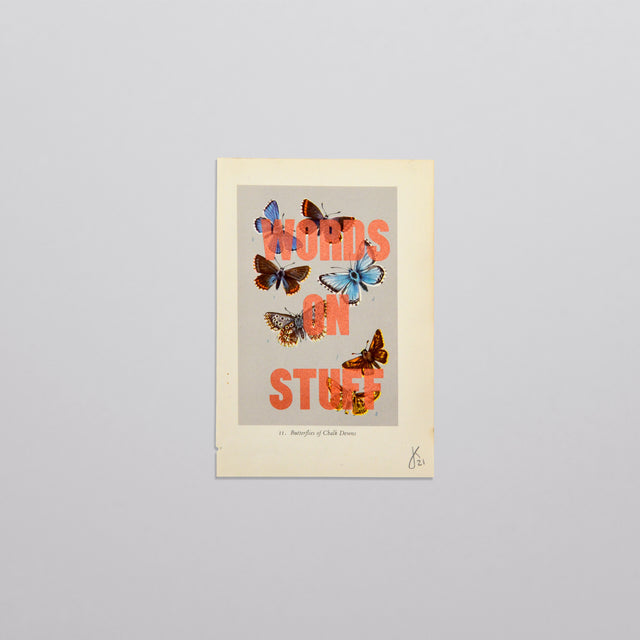 I was going to write something deep and meaningful but it's all just words on stuff.
This run is taken from a beautifully illustrated 16 colour plated book from the 1950s with a hand-pulled, metallic bronze ink screen printed over the top. 
The book was gifted to Jo Colin on his 10th birthday from Linda (information taken from a handwritten note on the inside of the book) and can now be yours to enjoy for many years to come. 
Due to the upcycled nature of the 'Words on stuff' series, expect to see evidence of a past life well lived on each piece of paper printed on.

Art info

120 x 180 mm
Only 8 variations available
1 metallic colour print on found item
Signed, dated and comes with a certificate of authenticity
Flat rate shipping costs

£4.95 UK
£10.00 Worldwide