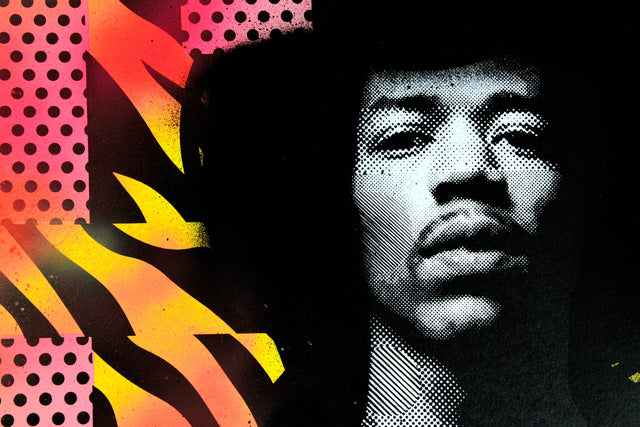 Hendrix is just an absolute legend. His music has inspired some of the very best musicians and no one can match his style and on-stage persona.
This piece is a 4 coloured screen print with a spray-painted finish.
As always, digitally hand-rendered halftones, bespoke typography and a little bit of love for good measure. 

Art info

450 x 410 mm
Printed on South Bank Smooth 310 gsm

4 Colour screenprint with a spray-painted finish,

 making every print unique
Signed, numbered, dated, embossed
Edition of 15

Flat rate shipping costs

FREE UK Delivery
£10.00 Worldwide