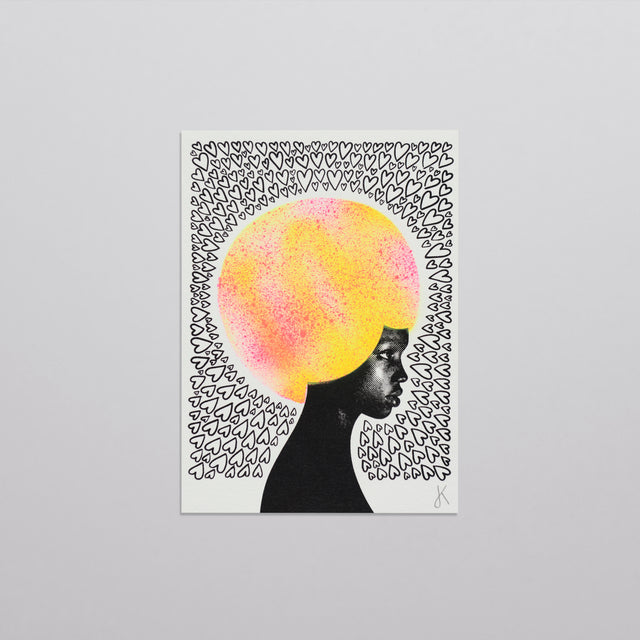 During the anti-racism movement of 2020, I felt moved to do more than just post a solitary black square on whatever social media outlet and then claim to have done something meaningful. My opinion of race has always been guided by MLK's colour-blind mindset, where skin colour is of no relevance and content of character is what reigns supreme. 
In the creative process, I found a quote by Nigerian poet, Michael Bassey Johnson, who said 'I don't fancy colours of the face, I'm always attracted to colours of the brain.' It was this passage that connected to me and influenced the piece.
This is a one-colour screen print with the hair created with spray paints.
 
Art info

150 x 210 mm

Printed on South Bank course 310 gsm

1 Colour screenprint with unique spray-painted hair details

Unique edition
Signed, numbered, dated and stamped
 
Flat rate shipping costs
£4.95 UK
£10.00 Worldwide