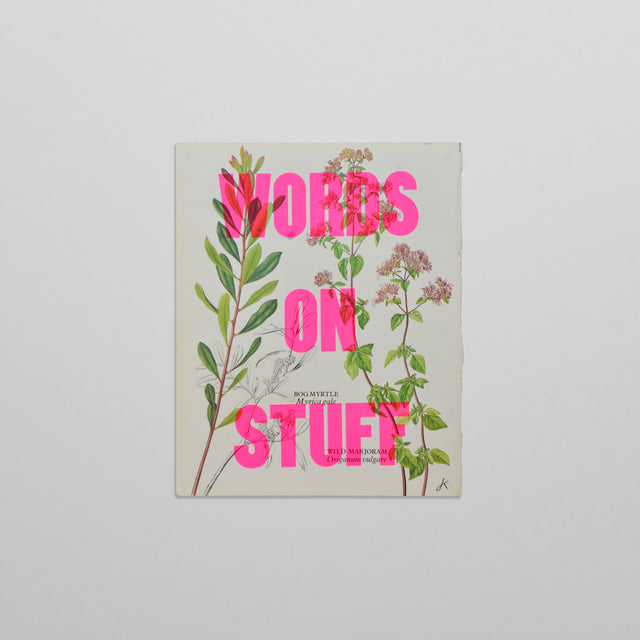 I was going to write something clever like 'let it grow' but it's all just words on stuff. 

This is a bit of a special one as every single penny from this sale will go to The National Trust and help give a little back to nature.  
Due to the upcycled nature of the 'Words on stuff' series, expect to see evidence of a past life well lived on each piece of paper printed on. 
Art info

215 x 270 mm
1 colour print on found item
Signed, stamped and comes with a certificate of authenticity


Flat rate shipping costs
£4.95 UK
£10.00 Worldwide